Create An Agile Brand
Branding has never been more expansive, adventurous and agile than it is today.
We design for the future – in ways that make sense right now. We are strategic experts And creative explorers committed to solving complex challenges. With smart tools And global resources we examine the implications of every brand choice, create new Experiences, and open doors to opportunities.
Its touch-points are constantly spilling over into new ways to engage with your audience.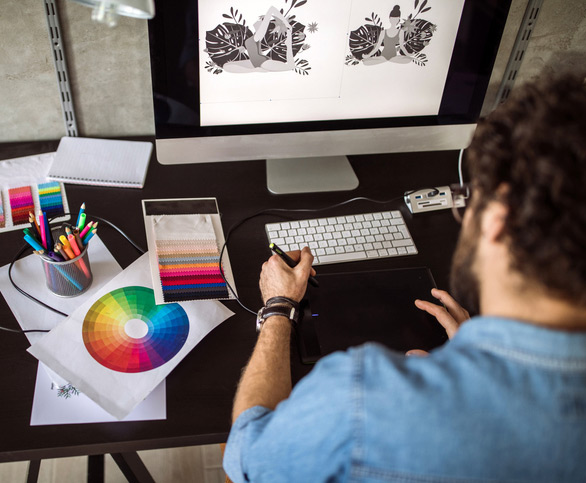 Our Seasoned Brandtenders Are Always Stirring Up Something Refreshing.
Nowadays, a brand voice can literally mean a brand voice . Your once sacred, brand guideline protected logo can now shapeshift into a new wordmark every day (we're looking at you Google).
And with these ever-evolving brand parameters, you need to tap into a resource that knows how to adapt to it all. With the aim not to keep up, but to lead. That's where we come in. Mixing an inviting concoction of sound strategic insights with a generous splash of creativity to serve up a potent brand ecosystem that increases the value of your company, motivates your workforce and quenches customers' thirst for your product.
Lets Discuss your project! Get a quote from our sale and marketing team